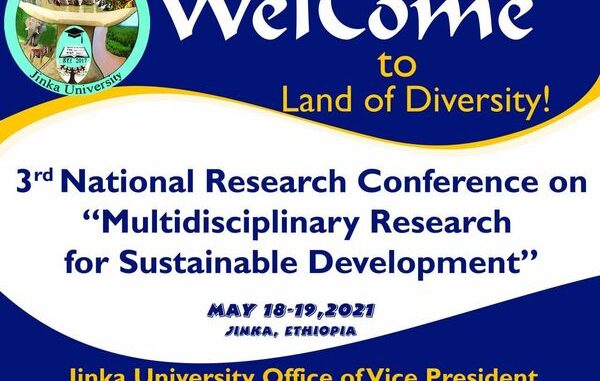 ******May 18/2021******
Jinka University office of Vice President for research and community services is holding 3rd National Research conference on the title "Multidisciplinary Research for Sustainable Development"
The conference is started today(May 18/2021) and scheduled to hold for two consecutive days.
Dr. Elyas Alemu, vice president for RCS, explained different research and community service activities of the university in his welcome speech and Dr. Kusse Gudishe, President of JKU, invited for the guests in his opening remark to work with JKU for the future and he said that the door of the university is always open to work with internal and external individuals as well as organizations to create the sense of internationalization.
The former and newly assigned board members of the university were invited to attend the conference and the keynote speech was given by Prof. Jeilan Welyu, among the new board members of JKU.