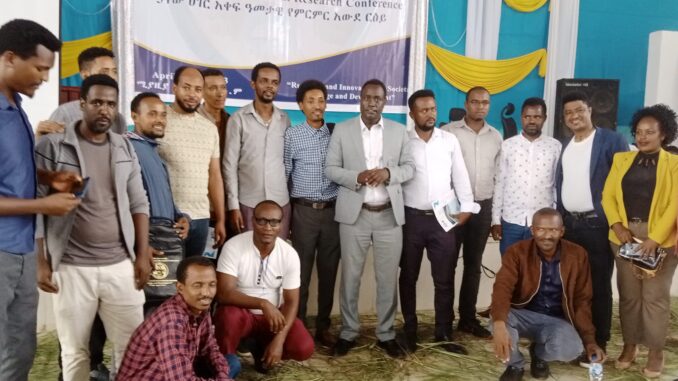 Jinka University concludes the Annual National Research Conference which was held for two consecutive days.
******28th of April 2023******
The concluding program of the 5th national research conference, which was being conducted under the grand theme of "Research and Innovation for Societal Change and development", was held.
At the conclusion, President of the university, Kusse Gudishe(PhD), thanked the researchers who came from different Universities to present their research findings and the University staff members who were highly concerned for the success of the program.
Finally, the fifth annual national research conference of Jinka University was concluded by conducting a seedling (Green Legacy) program in which research presenters and the whole conference participants involved.