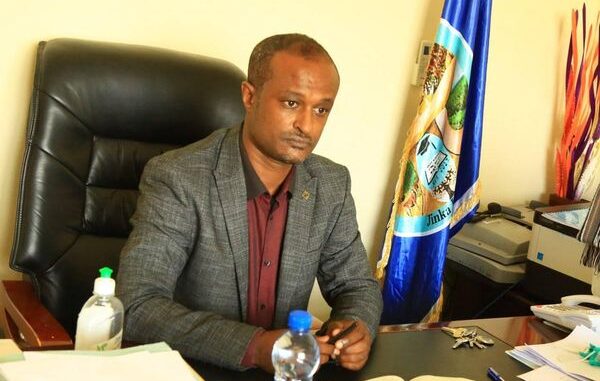 Jinka University Office of the VPRCS holds fruitful discussion with Jinka Polytechnic College today.
The half day discussion was aimed at developing a common platform for collaboration between JKU and Jinka Polythetchic College on multiple areas such as technology transfer, research, community services, education and training.
During the discussion, having congratulated Jinka Polythetchic College for its extraordinary achievement of being selected as the first ranking college of its kind in the country, Dr. Elias Alemu, the VPRCS of JKU, appreciated the initiative taken by Jinka Polythetchic College to collaborate with JKU and other research centers and stakeholders in South Omo Zone.
Ato Kassahun, Dean of Jinka Polythetchic College, on his part acknowledged Jinka University for its unreserved support in terms of innovation, adaptation and transfer of technology to the wider community of the region and stressed the advantage of creating a common understanding for join activities and signing an MoU for action in the coming academic year, 2021/22GC.
The discussion was concluded by creating a joint committee from both sides to carry out preliminary activities including drafting an MoU to be signed and put into practice in the coming few weeks. Jinka Agricultural Research Center, Sugar Corporation and other stakeholders will be part and parcel of this endeavor.